No one reads Matthew Berry's Love/Hate for the anecdotal openings.
---
ARIZONA CARDINALS
Kenyan Drake is a top 10 running back: Drake finished 2019 atop the Arizona depth chart, and, after seeing David Johnson shipped to Houston, finds himself steering the ship once again.
In games where Drake saw 10 or more handoffs, the former Dolphin averaged 18.06 points per game. If Drake remains uncontested for carries, expect an enormous year.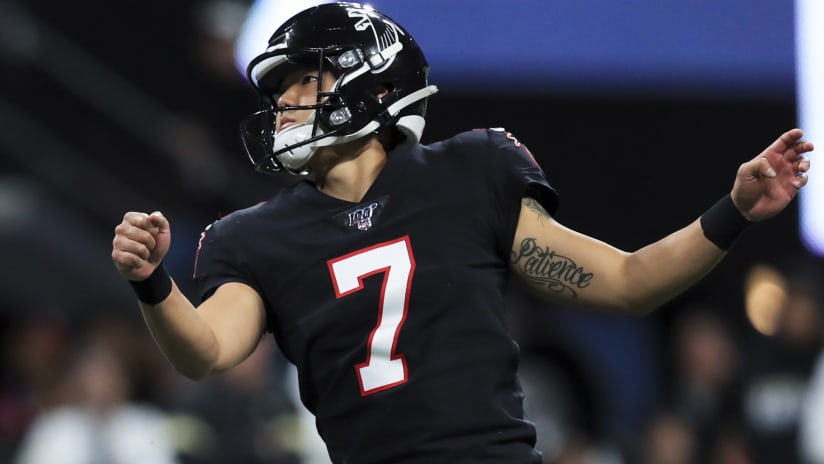 ATLANTA FALCONS
Younghoe Koo will be the #1 Kicker: Listen, there's not a ton to this one: the Falcons have an already-explosive offense, just added Todd Gurley, and play indoors. The Korean legend is primed to drill 50-yarders like it's his job, mainly because it is.
BALTIMORE RAVENS
Mark Ingram will rush for more touchdowns than Lamar Jackson: John Harbaugh is a very smart coach, and knows Lamar Jackson is an incredible weapon. After Jackson ran wild on the league last season, Harbaugh will look to diversify their goal line approach, both to preserve his franchise quarterback and create a less predictable scheme. JK Dobbins might vulture a touchdown or two, but Mark Ingram is the guy.
BUFFALO BILLS
Josh Allen is a top 10 quarterback: He upgrades with Stefon Diggs, is one of a few starting quarterbacks who will not have to learn a new playbook, and he will only continue to mature.
CAROLINA PANTHERS
Christian McCaffrey gets better: I know he is the consensus #1 pick, but I am predicting McCaffrey to actually beat his own numbers from last year. It's not like Teddy Bridgewater is going to turn the team into a pass-first offense, and even if he did, who would he pass to?
McCaffrey. If you have the #1 pick, congratulations.
CHICAGO BEARS
Allen Robinson is not a top 20 receiver: Mitchell Trubisky sucks and Nick Foles, god bless him, forgets how to throw a football outside of a 215 area code.
There is a lot of, "Robinson can only do better with the improved quarterback play," as if some goon from UNC and the guy who went 4-12 with the Rams are Alpha and Omega. C'mon.
CINCINNATI BENGALS
Joe Burrow is Daniel Jones 2.0: Not because he is like Daniel Jones, but because his fantasy numbers will look like he is Daniel Jones. Last season lightning struck Jones enough times to make a paltry rookie debut look like a promising start to a career, but in reality, he is an underwhelming player on the field and in the stat sheet.
Burrow will be the victim of playing in Cincinnati, perhaps one day playing well but currently set to disappoint fans, friends, and gamblers alike.
CLEVELAND BROWNS
Nick Chubb is not a top 15 running back: Last season Chubb scored double-digits points every week until Week 10. What happened then? Kareem Hunt returned. From then on, Chubb had four games in single-digits.
Chubb is good, but when Hunt is healthy the Browns split the touches. He will slip outside of the top 15 with Hunt and an improved passing game to compete with.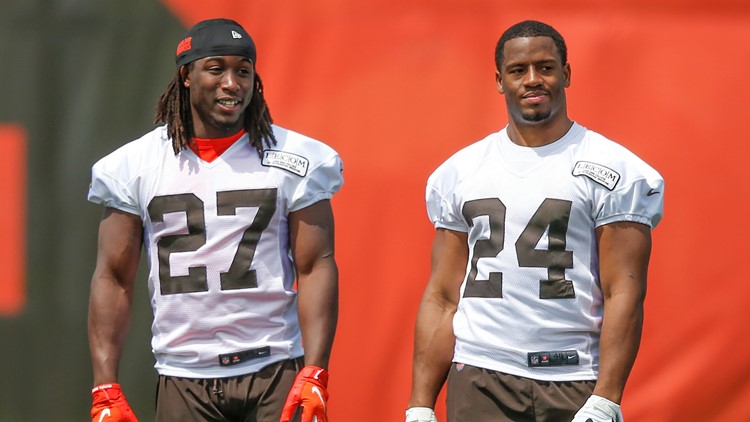 DALLAS COWBOYS
Elliott misses at least 4 games: It's been too many years of production without an injury. The most reliable fantasy option for years has touched the ball a million and one times, but with a short preseason and an underprepared body, Zeke will cede the starting job to Pollard for at least a quarter of the season
DENVER BRONCOS
Drew Lock is anything but: If there is anything to learn from John Elway, it is never to trust a player to manage a roster. Or maybe just never trust Elway to assess quarterbacks. Those who can play, don't manage. Lock seems alright, but he will never be elite. He and the entire Broncos roster will struggle to stay fantasy-relevant.
DETROIT LIONS
Matthew Stafford will have his second-best season ever: in 2011 Stafford put up 343 points en route his best season (by a lot).
Without Megatron to lean on, it is unlikely he will ever match that. Still, he was exceptional last season when healthy and only continues to mature as a passer. Expect big things.
GREEN BAY PACKERS
The Aarons will both be out of the top 15: Aaron Rodgers looked abysmal last season, and the coaching staff are giving no reason for hope. Aaron Jones shone, but his touchdown total will certainly regress. With flashbacks to Eddie Lacy, the cheeseheads will not be seeing much of the postseason.
HOUSTON TEXANS
Brandin Cooks… plays really well: Deshaun Watson is lightyears beyond Jared Goff, and Brandin Cooks just took over the DeAndre Hopkins job.
He lacks Hopkins' talent, but there are 150 receptions up for grabs in Houston, and Cooks will get many.
INDIANAPOLIS COLTS
Philip Rivers is a top 12 quarterback: Rivers has never been great, he has always been good. He only has one top 10 finish in his fantasy career, but with the mind of Frank Reich dictating quarterback play, Rivers will surpass Jacoby Brissett and then some.
KANSAS CITY CHIEFS
CEH is a bust: Clyde Edwards-Helaire has every chance at exploding this season, but he will drastically underperform based on his current value. Personally, I doubt he breaks RB20 given the lack of a preseason.
Still, even if he plays well, he is currently going at RB6 above Patrick Mahomes, Lamar Jackson, Travis Kelce, Chris Godwin, and Mike Evans. With all due respect to the rookie, he is destined to disappoint.
LOS ANGELES CHARGERS
Tyrod Taylor rushes for more yards than Josh Allen: This is dependent on Taylor holding down the starting gig, but the former Bill certainly has it. COVID has derailed optimism for the draft class, so expect the veteran to not only keep the job, Taylor has the potential and supporting cast to be a starting-worthy QB.
LOS ANGELES RAMS
Jared Goff ends the season outside the top 15: Goff just looks lazy, but he also lost Todd Gurley and Brandin Cooks.
That's not to say Cooks was as dominant as expected during his time in LA, but Goff will certainly lack the weapons he has enjoyed previously. Remember Baker Mayfield's 2019? You heard it hear first.
JACKSONVILLE JAGUARS
Leonard Fournette is a top 12 running back: Listen, he has been a nightmare after a dominant rookie season, battling injuries and inconsistent offensive line play.
He has also been inefficient as a runner, but the first-round pick from LSU has gas in his tank and an offense inherited by Jay Gruden. Jacksonville can only move the ball better next year, and Fournette will be the benefactor.
LAS VEGAS RAIDERS
Darren Waller is irrelevant: The tight end position is infuriatingly unpredictable until you realize there is no significant difference between TE5 and TE20. Waller represents one of the better, bad tight ends last season, but rest assured: he is far more likely to regress to the mean than be draftable anywhere near Zach Ertz (where you baboons are currently drafting him).
MIAMI DOLPHINS
Jordan Howard finishes a top 20 running back: Howard is a powerful North-South runner who, when healthy, has never lost the lead-back role. He is an absolute bell-cow who has yet to be given the touches he deserves.
Miami has been ground zero for some strange RB performances (see: Kenyan Drake, Lamar Miller, Jay Ajayi, etc), but Howard represents an end to the revolving door. Second, only to Ezekiel Elliott and Todd Gurley in total yards since arriving in the NFL, Howard is a strong late-round pick.
MINNESOTA VIKINGS
Adam Thielen is a top 5 receiver: With Stefon Diggs out of the picture, Thielen is set for a monster year. Cousins is a strong quarterback, whether you like it or not, so Thielen should not suffer from poor passing.
NEW ENGLAND PATRIOTS
N'Keal Harry outperforms DK Metcalf: Metcalf is great, but Harry will finally step into his role in 2020. Cam Newton will take the reign and prove a formidable replacement but expect a Ted Ginn-like relationship with the young receiver.
NEW ORLEANS SAINTS
Alvin Kamara has his best career season: Kamara was an enormous disappointment to fantasy owners in 2019 despite putting up a healthy 248 points. The tier 1 expectations that came with his draft cost didn't deliver, but Kamara should bounce back heavily in a season where Michael Thomas' receptions certainly dip.
NEW YORK GIANTS
Evan Engram is a top 3 tight end: I love Engram's ability, particularly in the red zone. If Daniel Jones doesn't completely blow it, he will be depending heavily on Engram to move the ball. Given Sterling Shepard's height, Engram is the team's premier jump ball target. Expect a ton of touchdowns.
NEW YORK JETS
Zero Jets players are represented on the "Most common players on championship fantasy teams" lists that come out after the season: None of this roster is exciting whatsoever. Sam Darnold is a serviceable quarterback, but no better than Joe Flacco. Le'Veon Bell is not the back he used to be, and the receivers will struggle to produce behind an inefficient offense. Prove me wrong, Sam.
PHILADELPHIA EAGLES
Miles Sanders will not be a top 10 Running Back: Before Eagles fans try and chop my head off, Sanders is a great running back. However, Doug Pederson is a dynamic coach who does not lean on one star in particular. Last season Carson Wentz eclipsed 4,000 passing yards without having a single receiver catch for over 1,000 yards. Sanders has a big future ahead of him, but the Philadelphia style of play does not foster fantasy stardom.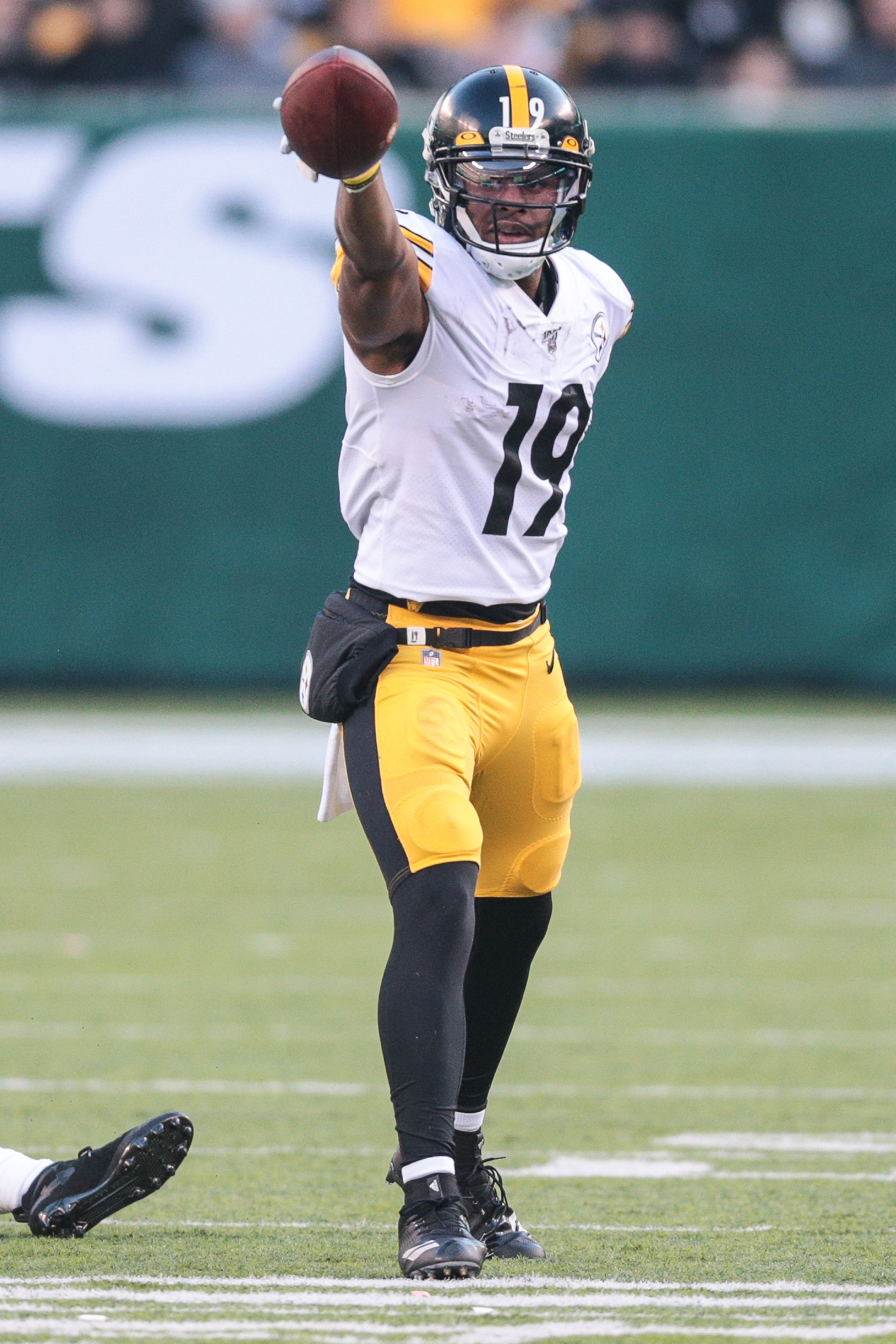 PITTSBURGH STEELERS
Juju finishes a top 12 receiver: Ben Roethlisberger should be healthy, and injuries cannot strike this many times in a row. With the right gunslinger in place, Juju will finally put together the WR1 season owners expected last year.
SAN FRANCISCO 49ERS
George Kittle is the #1 Tight End: Who else is going to catch a pass on this team? Exactly. Kyle Shanahan can toss to Raheem Mostert all he wants, but when the 49ers need to move downfield, Kittle will be the primary target every time. Not even Travis Kelce will keep up.
SEATTLE SEAHAWKS
Russell Wilson is the Fantasy MVP: He is the most complete weapon in the NFL and has a strong cast of characters around him. Frankly, though, this is a hunch. Wilson is radiating BDE right now, and the numbers will follow.
TAMPA BAY BUCCANEERS
TB12 is a top 3 quarterback: a new playbook won't stop Brady from tearing the NFC South to shreds. With Bruce Arians calling the plays and Chris Godwin and Mike Evans catching passes (not to mention Gronk, OJ Howard, and Cameron Brate), Brady is about to explode. Not convinced? Jameis Winston scored 305 fantasy points last season as the signal-caller in Tampa Bay. Surely the greatest quarterback of all time can do better.
TENNESSEE TITANS
Derrick Henry and Ryan Tannehill both finish outside the top 10 and 15 at their position, respectively: Henry is bound to revert to the mean, but Tennessee's late-season production surely caught the league off guard.
With an offseason to prepare and plenty of film to review, the Henry-Tannehill Cinderella story of late 2019 will fail to be realized once again. Henry's physical prowess will serve him well enough to remain top 20 but expect a dip from Tannehill.
WASHINGTON REDSKINS
Adrian Peterson scores 10 touchdowns and breaks 1,000 yards on his way to a top 15 finish: Adrian Peterson will go down as one of the greats, but as much as we talk about Frank Gore's age, AP was 102 yards shy of a 1,000-yard season at the age of 35, all while splitting carries with Derrius Guice and Chris Thompson.
The competition this season will look different, but as the veteran ball carrier, Peterson will deliver.
---
Featured Image: Streeter Lecka/Getty Images