Taking a Wide Receiver with the 6th pick would represent a fundamental misunderstanding of how football games are won and lost.
---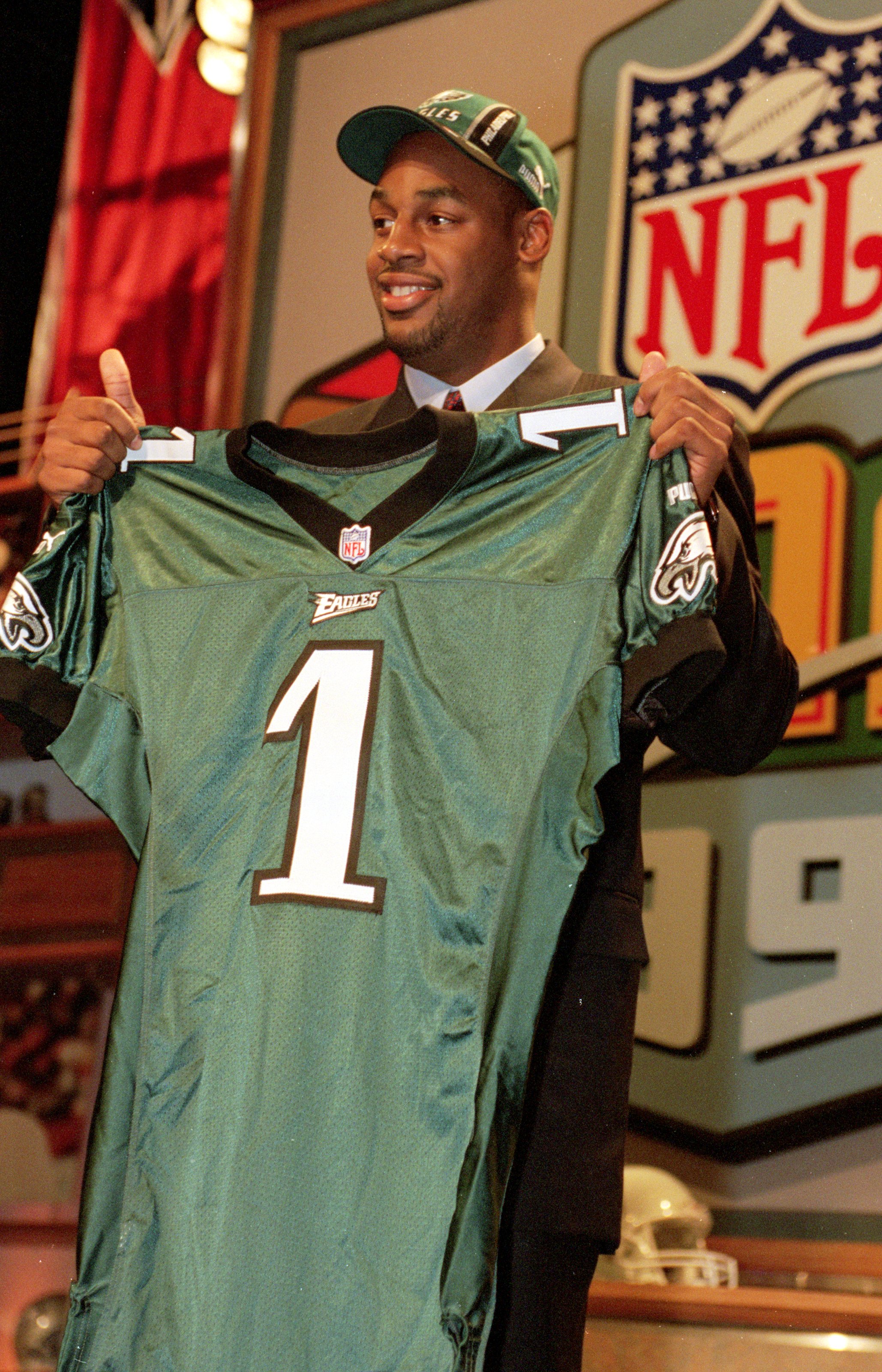 Thanks to the late-game heroics of Nate Sudfeld, the Eagles enter the 2021 NFL Draft with the 6th overall pick.
---
Since 1999 the Eagles have only been poised to draft a star this early four other times, nabbing Pro Bowlers in each of those drafts:
1999: Donovan McNabb, 2nd overall
2000: Corey Simon, 6th overall
2013: Lane Johnson, 4th overall
2016: Carson Wentz, 2nd overall
---
This year the Birds are likely to see either Ja'Marr Chase of LSU or Devonta Smith of Alabama fall to the 6th pick, though certainly not both. Despite an absolutely stacked receiving class, these two young men stand out as generational talents — yet drafting either of these stars would be a mistake.
Put out your torches and drop your pitchforks — they probably still will. It is Howie Roseman, after all, and doing the right thing in the draft does not come easy to this man. Howie will likely try and add weapons to surround his poster-child (literally) within an attempt to further justify cementing the NDSU product as our franchise leader.
---
Doing so would certainly benefit Carson Wentz, but at what cost?
The article: "Howie Roseman has a life size poster of Carson Wentz in his office."

The context: pic.twitter.com/qNeCZiLa2T

— Ty (@HandsTeamTy) January 16, 2021
---
There are two reasons drafting Chase or Smith (or, frankly, any receiver) with the 6th pick would waste a golden opportunity: need and impact.
---
Need
The Eagles are a bad football team. There, I said it. The franchise quarterback was second-worst in the NFL in QBR to only Sam Darnold by just a tenth of a point (76.2 to 76.1), the defense produced just one interception all year, the Super Bowl-winning head coach is unemployed, the defensive coordinator is taking a year to Eat Pray Love his way across Eurasia, and the offensive coordinator vacancy will now have been open for… *checks notes* …two years?
Depending on the trajectory of Zach Ertz and Jason Kelce, Tight End and Center could be in jeopardy as well. Notable free agents include Alex Singleton, Duke Riley, Cre'Von LeBlanc, and Greg Ward, though Ward is likely to be tendered. Assuming DeSean Jackson has played his last snap as an Eagle and Marquis Godwin won't don midnight green in 2021, that leaves a gaping hole at wide receiver.
With an aging Darius Slay the last man standing at CB, the Eagles need to get younger and get WAY more talented at the position. Nickell Robey-Coleman was anything but a shutdown slot corner last season, and LeBlanc was criminally under-utilized. Jalen Mills is fine, but certainly, nothing to hang your hat on.
The 2021 roster is likely to include Jalen Reagor, Travis Fulgham, Greg Ward, and Dallas Goedert (and I guess John Hightower, but c'mon). That list shouldn't intimidate a D-III defensive corps.
The catch? That doesn't matter.
---
Impact
I have said it before, but I will say it again: Wide Receivers do not win championships. If you crunch the numbers, elite receiving talent does not and has never correlated with winning football games. As Justin Jefferson can tell you, the best rookie wideout in league history will not even elevate a mediocre team above .500 (the Vikings finished 7-9). Jerry Jeudy's Broncos were a nightmarish 5-11, Henry Ruggs III hit the .500 mark precisely, and Ceedee Lamb and Jalen Reagor… well you know.
Sure, these poor rookies are still adjusting. So let's examine the Lions. Or the Browns. Or the Falcons. Or the Bengals. Or the Cardinals. What do all these teams have in common? Powerhouse receiving corps. Oh, and also not being very good (yes, I know Cleveland was good this year. But the tandem of Landry and OBJ was relegated to mediocrity until Kevin Stefanski turned their offense into a run-first dynamo).
Football is won with a good quarterback and a strong presence in the trenches. The Eagles' sustained success in this league is a product of constant investment in our offensive line to protect strong quarterback play (say what you will about Donovan or Wentz, but from '99 to today we have largely benefited from (at worst) above-average QBs). While a Julio Jones type will make a few big plays every game, a Brandon Brooks archetype will allow the quarterback time to piece apart of the defense and hit any average receiver in stride.
On the other side of the ball, teams need shutdown corners. Stephon Gilmore and Richard Sherman have been part of the best championship-tier teams the last couple of years. The Eagles' best years came when their defensive backs were the pride of the NFL. Any NFC West fan will tell you all about the impact DK Metcalf (I KNOW) and Tyler Lockett can have… until they are facing Jalen Ramsey.
We all hate them but look no further than the Patriots. They have bullied the league for two decades, largely in part because of a dominant QB. However, aside from N'Keal Harry in 2019, they had not drafted a receiver in the first round since 1996. Instead, most of those picks were spent on offensive and defensive tackles.
Simply put, the best receivers in the league do not dictate the trajectory of the NFL. Drafting one with the 6th pick would forgo an opportunity to select a more valuable role player.
---
The Draft
The Eagles tanked to move up from 9th to 6th but ironically are in a prime position to trade back. With BYU Quarterback Zach Wilson and NDSU QB Trey Lance both highly coveted prospects at the most important position in sports, the Eagles can hand their pick to a QB-needy team in exchange for quite the ransom. Doing so would not even forfeit their chances at drafting a strong wide receiver. As previously mentioned, this draft class of receivers is elite, perhaps even more so than the 2020 class.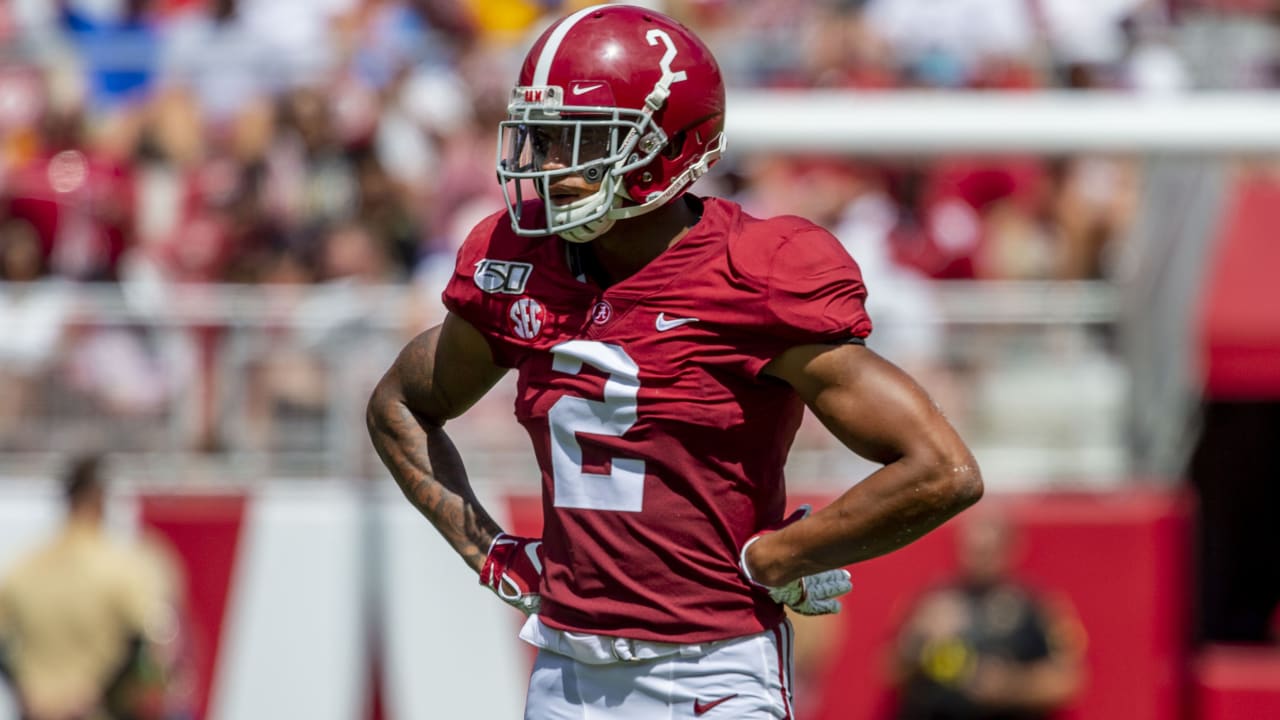 Other names to consider are Patrick Surtain, Caleb Farley, and Micah Parsons. The Eagles linebacker corps roster is filled with names indistinguishable from the Browns' revolving door of quarterbacks prior to Baker Mayfield, so Parsons would immediately boost their protection of the middle of the field. Surtain or Farley would both benefit from learning under Slay while providing the CB2 we so desperately need.
And added bonus? The Cowboys, drafting at 10th overall, are thirsty for cornerbacks. Remember when they took Ceedee Lamb? So do I.
Surtain is not a sexy pick when a name like Ja'Marr Chase is still available, but sustained success comes to those who recognize where games are won and lost, and how dynasties are built. Smith or Chase would bolster a position group that is sorely lacking, but the draft is not the only place to find a WR1. In fact, the best teams often look to…
---
Free Agency
This offseason will feature a treasure trove of receiving talent: Allen Robinson, Sammy Watkins, Marvin Jones, Kenny Golladay, Chris Godwin, JuJu Smith-Schuster, Will Fuller, and Corey Davis, to name a few.
Meanwhile, the top 5 cornerbacks that will hit the market (Patrick Peterson, Richard Sherman, DJ Hayden, Josh Norman, Jason McCourty) are 31-, 33-, 31-, 34-, and 34-years-old respectively.
---
Ultimately, none of this matters because Howie will ruin everything. But drafting Chase or Smith, while helpful, would not have the lasting, systemic boost to this franchise that a shutdown corner would.
Likewise, the Eagles can trade back and acquire more picks, a move that Sam Hinkie would applaud.
---
Featured Image: Rich Schultz/Getty Images