Three years ago, the Eagles were coming off of a Super Bowl win and in prime position to be a contender for years to come. Now, all anyone can think about is the deep mess that the team is in currently. The cap situation is dire, the quarterback controversy is as hot as ever, and the personnel lacks young, impactful talent. This is not a mountain that can be climbed in one offseason, but with the right steps, the Eagles can overcome much of their path back to Super Bowl contention. One of the most important steps in that climb is to retain the talent the team already holds. Here's a look at the soon-to-be free agents for the Eagles on the offensive side of the ball and whether or not the team should look to resign them.
QB Nate Sudfeld
Years from now, Nate Sudfeld will be remembered by football fans for all of the wrong reasons, but it shouldn't take away from the talent he holds. A part of the Eagles organization for four consecutive seasons, Sudfeld made three total appearances in relief duty for the team, including his infamous entry into the 4th quarter of this past season's finale. Being thrusted into a situation such as that one is never telling of a player's abilities, and it's the same case for Sudfeld, who's shown great poise and composure in his preseason looks. Unfortunately, Sudfeld can no longer be tendered as he was for the past three offseasons, and will now be seeking a potential multi-year contract. With the Eagles already having two competent quarterbacks and Sudfeld wanting to compete for a starting job, it makes sense for both parties to part ways.
Verdict: Go
LT Jason Peters
If there were any questions at the end of 2019 about whether Jason Peters was at the end line or not, there won't be anymore. Between injuries and being constantly beat by his assignment, Peters easily had the worst season of his NFL career. Peters was also recently interviewed by 6 ABC, whom he told wants to play one more season for a contender, but admitted it probably won't be for the Eagles. He's had a hall of fame career, but it's time for the bodyguard to hang his cleats up.
Verdict: Go
RB Corey Clement
Since his explosive rookie season, Clement has been an injury ridden and dormant offensive piece for the Eagles. As the third running back on the depth chart, Clement totaled exactly 100 yards, rushing and receiving, this season. He also added a touchdown on a five-yard rush in a loss to the Giants. He did, however, play a large majority of the team's special teams snaps, logging the third most snaps on the team there. Fisically, it wouldn't make sense for the Eagles to keep Clement, as they currently have two running backs in the farm in Jason Huntley and Elijah Holyfield, and can easily replace the fourth year out of Wisconsin. Clement's 100 yard performance in the Super Bowl will be unforgettable, but his time in Philadelphia is up.
Verdict: Go
RB Boston Scott
After an incredible four-game run to end the 2019 season, Boston Scott had a quiet yet successful season as RB2 for the Eagles. Scott made an appearance in every game this season and started in four, compiling 374 rushing yards, 212 receiving yards, and 7 total touchdowns. Despite being behind a workhorse in Miles Sanders, Scott had big games throughout the season, including a spurt of three games between weeks 7 to 11, where he added 245 yards rushing and receiving and two total touchdowns, including a spectacular game winning catch against the Giants. Scott's quickness and agility will be huge for this team to pick up short yardage as well as in the screen game. Fortunately for the Eagles, Scott can be tendered as an exclusive rights free agent, and the team should absolutely exercise that option.
Verdict: Stay
WR Greg Ward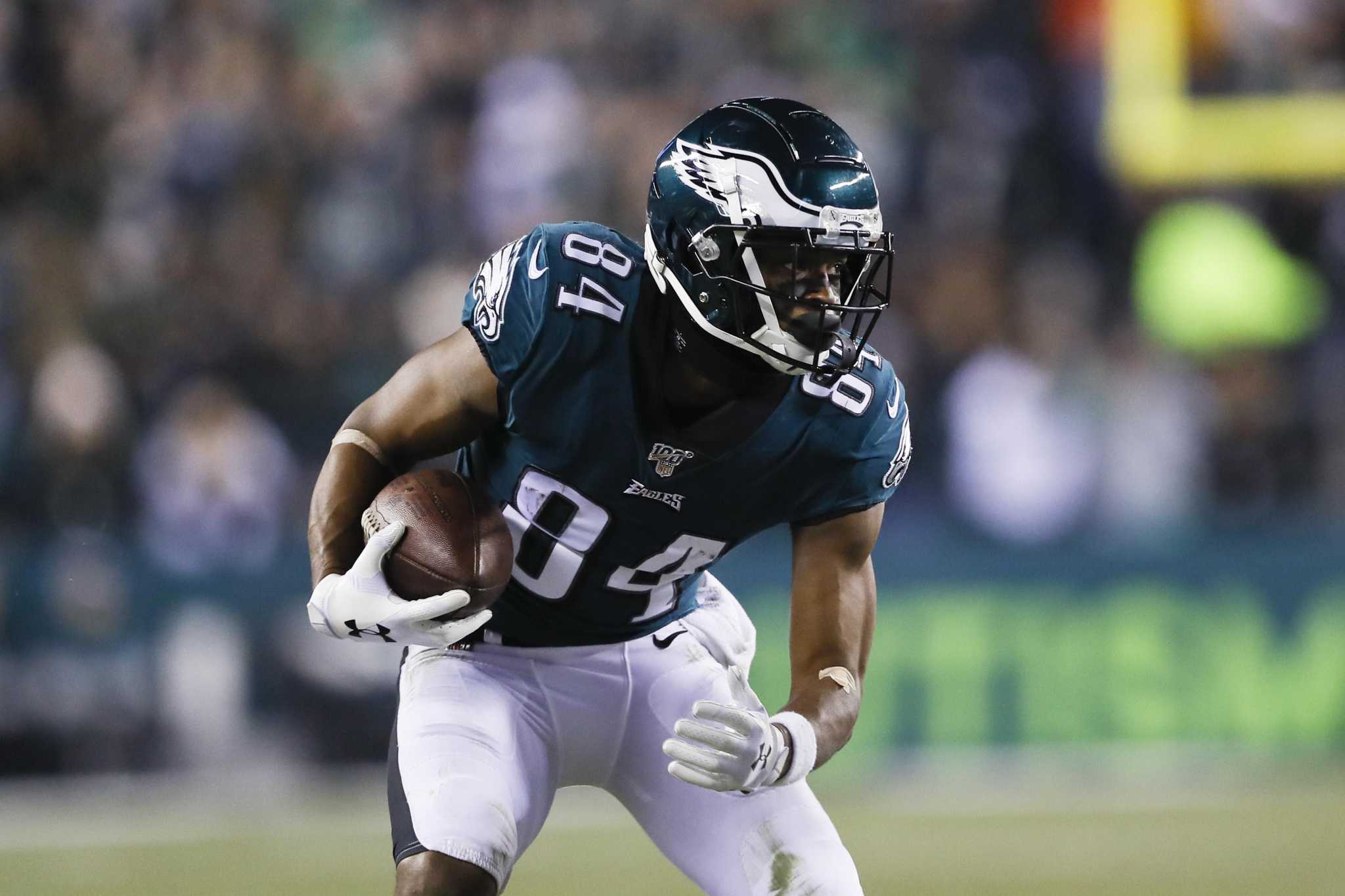 Similar to Scott, Greg Ward also came into 2020 riding a spectacular end to the season in 2019. He picked up where he left off immediately, settling in nicely at the slot position. Appearing in all 16 games and starting in 10, Ward ended the season with 53 catches for 419 yards and six touchdowns. Though Ward may not be of starting caliber, the former quarterback turned wide receiver would be a solid depth option next season. With the Eagles (hopefully) selecting a receiver with their sixth overall pick this year and Jalen Reagor and Travis Fulgham returning next season, Ward would most likely fit in as a WR4/WR5. What's more is that Ward can also be tendered as an exclusive rights free agent, allowing the Eagles to retain him without taking a large hit on their already barren cap space.
Verdict: Stay
TE Richard Rodgers
During the prolonged absence of both Zach Ertz and Dallas Goedert, Richard Rodgers filled in nicely at the tight end position. Rodgers made 14 appearances for the Eagles this season, including four starts, in which he totaled 24 catches for 345 yards and two touchdowns. In his four starts, Rodgers had 14 catches for 221 yards and two touchdowns. Moreover, of his 14 appearances, Rodgers had to back up both Ertz and Goedert in six of them. With trade talks regarding Ertz ramping up, Rodgers would be an ideal choice as TE2 for the Eagles; he's only 29 years old, has shown an ability to make big catches in deep parts of the field, and would be just affordable enough for the Eagles to retain him.
Verdict: Stay