We are all aware of the Wentz and Ertz trade news.  Wentz has just been traded, and it seems like Ertz is going to be the next domino to fall. The Eagles are not a good football team right now, the Super Bowl window has closed, and if Howie and Lurie can notice that, then they should think about parting with some players for draft picks.  The Eagles need an infusion of youth on the team and parting with aging vets or players who aren't in their future plans for draft picks can bring in much-needed young talent and also give more playing time to younger guys with potential.  Here are three Eagles other than Carson Wentz and Zach Ertz who could possibly be on the trade block soon.
Andre Dillard, Offensive Tackle
I know Dillard is still young, but he is somebody who should definitely be on the block.  The former first-round pick did not play at all in 2020 due to a torn bicep.  Dillard was slated to be the starting left tackle for last season and for seasons to come, but it now looks like Dillard has lost that job.  Jordan Mailata looked phenomenal last year and has certainly played himself into the starting left tackle of the future.  Once Mailata got settled, he took off. Mailata wasn't just one of the best linemen on the Eagles, he was one of the best tackles in the NFL.  This is great news for the Eagles, but now what do you do with Dillard?  You can have the two battle it out in camp, but the Eagles would be smart to shop around Dillard. I am not sure what kind of compensation they could get, but they could also package him in an Ertz deal to bolster the compensation in that package. One team that stands out to me is the Seattle Seahawks.  Seattle was reported to be interested in Ertz, but how about a package with Dillard?  The Seahawks need to find linemen, and quickly.  When your star quarterback comes out and says he doesn't want to be hit anymore like he is, then you better go get him some protection.  Dillard isn't an All-Pro or anything, but he could help that line, and probably at a discounted price for a player who was a first-round pick two years ago.  It will be interesting to see how the team handles the left tackle position this off-season.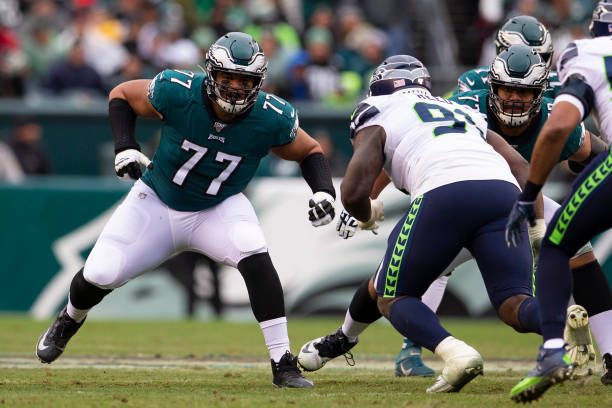 Brandon Graham, Defensive End
I know, I know.  BG is a fan favorite and one of the most beloved players in the organization.  Seeing BG go would be devastating, but it is something the Eagles have to consider.  BG is coming towards the end of his career, and he is going on the final year of his deal.  Given the Eagles situation, I think it is safe to say the Eagles aren't anywhere near contention.  BG is a great player and is coming off his best season, but is he in the future plans for the Eagles?  Coming off a Pro Bowl season, the Eagles could probably get some good compensation for the star DE.  Graham is one of the most underrated players in the league and is surely one of the best edge rushers in the NFL.  A team that is contending for a Super Bowl would love to have a veteran leader like BG on their team.  How about a reunion with Andy Reid on the Chiefs?  BG is one of my favorite Eagles, and I don't want to see him end his career on a rebuilding team that isn't competing for anything.  A reunion with Reid or going to any team that is contending would be the best way for Graham to end his career. Going into his age 33 season, BG has a lot to give to a team that is pushing for a Super Bowl, and the Eagles could most likely get good compensation for the DE.  Even if he is traded, you know he'll retire an Eagle.   There is no report of a BG trade, but if Howie was smart he would see what he could get for BG.  By the time the Eagles are even close to contention BG will probably be retired or on his last legs.  I can see this take making a lot of Eagles fans mad but from a business standpoint, trading BG, while his value is still high and coming off a great year to a team that is contending for the Super Bowl for picks or young players, would be the smart play.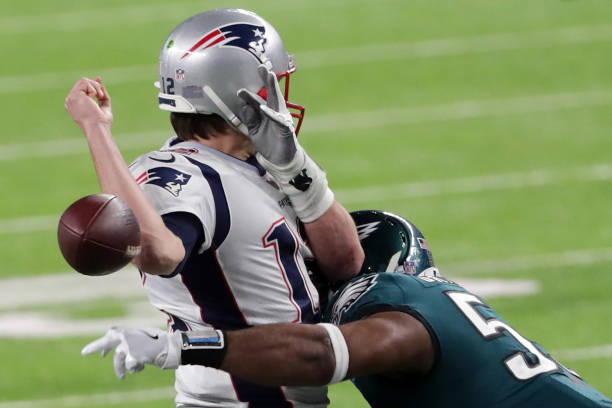 JJ Arcega-Whiteside, Wide Reciever
The Eagles need to do a complete revamp of the receiving core again.  Another failed Roseman pick, Whiteside has been a complete bust in two seasons for the Eagles.   Whiteside had four catches for 85 yards the entire season, yes you read that right, the entire season last year.  The Eagles seemed to give up all hope for Whiteside by making him a healthy scratch towards the end of the season.  Whiteside won't net any big-time return, but a team willing to take a flyer on him would probably part with a 6th or 7th, which would just be better than cutting him.  It is possible that with a new coaching staff that Whiteside could stay, but he hasn't shown any promise at all to being worth taken in the second round.  The only team I can think of is the Jets to take a flyer on JJ, just because of Joe Douglas.  With the Eagles heading towards a clear rebuild you would think this is the perfect opportunity for Whiteside to finally breakout.  No more DeSean, no more Alshon (most likely), it should finally be his time.  With what we've all seen in two years, I think it is enough to tell he won't last here.  Just get rid of him and let other guys like Quez Watkins and John Hightower get those snaps, plus whoever the Eagles add in the draft. JJ is still young, but he is another guy who needs a change of scenery, and soon.  The image below perfectly sums up Whiteside's time in Philly.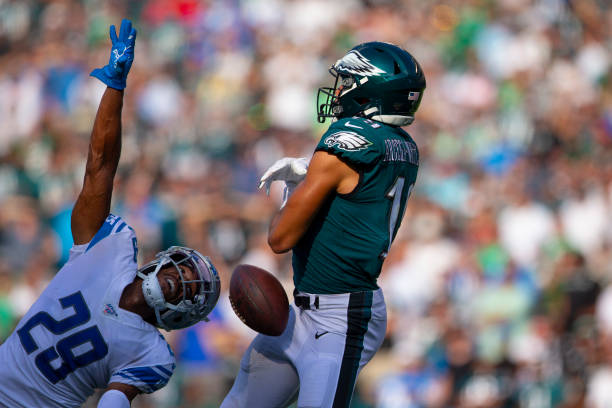 Featured Image: Mitchell Leff/ Getty Images