The Eagles are officially back from their Bye Week and ready to take on the Chiefs during this weeks Monday Night Football.

While the Baltimore Ravens moved on to 8-3 against their AFC North rival Cincinnati Bengals. The AFC looks to have a battle for the 1 seed that might go down to the Week 18 wire.

Coming off their own Bye Week, the 7-2 Chiefs look to top Baltimore's 8-3 record with a win of their own. As a loss would see them falling to 7-3, the Chiefs could fall below the 2nd seed with a potential Jaguars or Dolphins victory.
A Must Win Part of The Gauntlet
The Eagles began the gauntlet with a win against Dallas. Coming off the win and going into the Bye with a 2.5 game lead on the NFC East was best case scenario for the Eagles.
However, there's another Blue and White team in the rear view mirror. The Detroit Lions currently sit at 7-2 with some very easy looking games in their near future. 
Being able to stack another win against the Kansas City Chiefs provides more than regular season revenge for Super Bowl 57. It provides another tally in the win column and keeps the Eagles at the top of the NFC for at least another week.
A Healthier Roster 
The Eagles have battled plenty of injury woes during the first half of their season:
Nakobe Dean (5 Weeks) – Back on IR 
Avonte Maddox (Out For Season)
Justin Evans (4 Weeks) – Practice window opened
Quez Watkins (6 Games) – Set to miss 7th Game
This week, the Eagles injury report had 5 names listed on it, with 3 of them as full participants.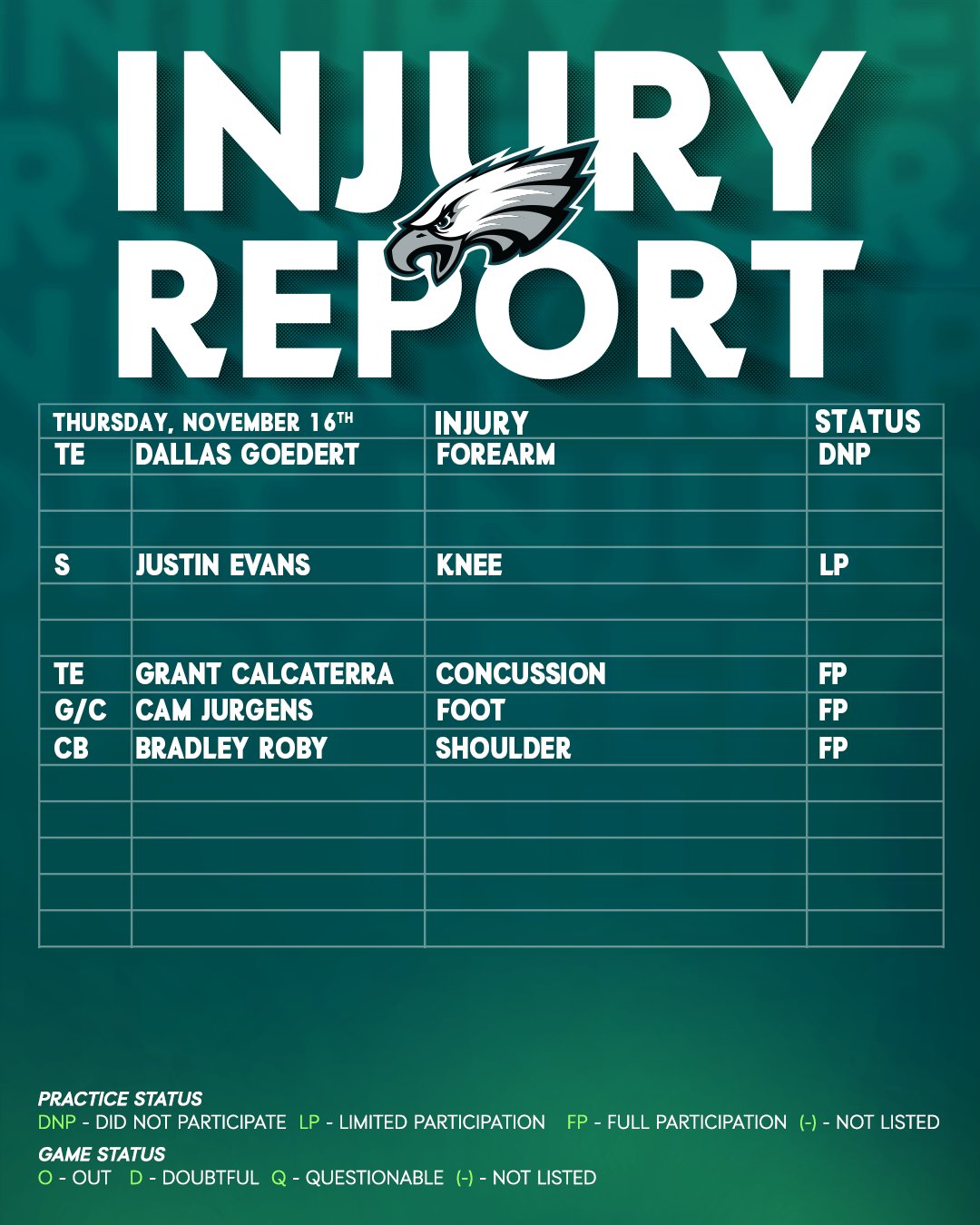 A much shorter list than the previous. This was the injury report 2 Days before the Cowboys game.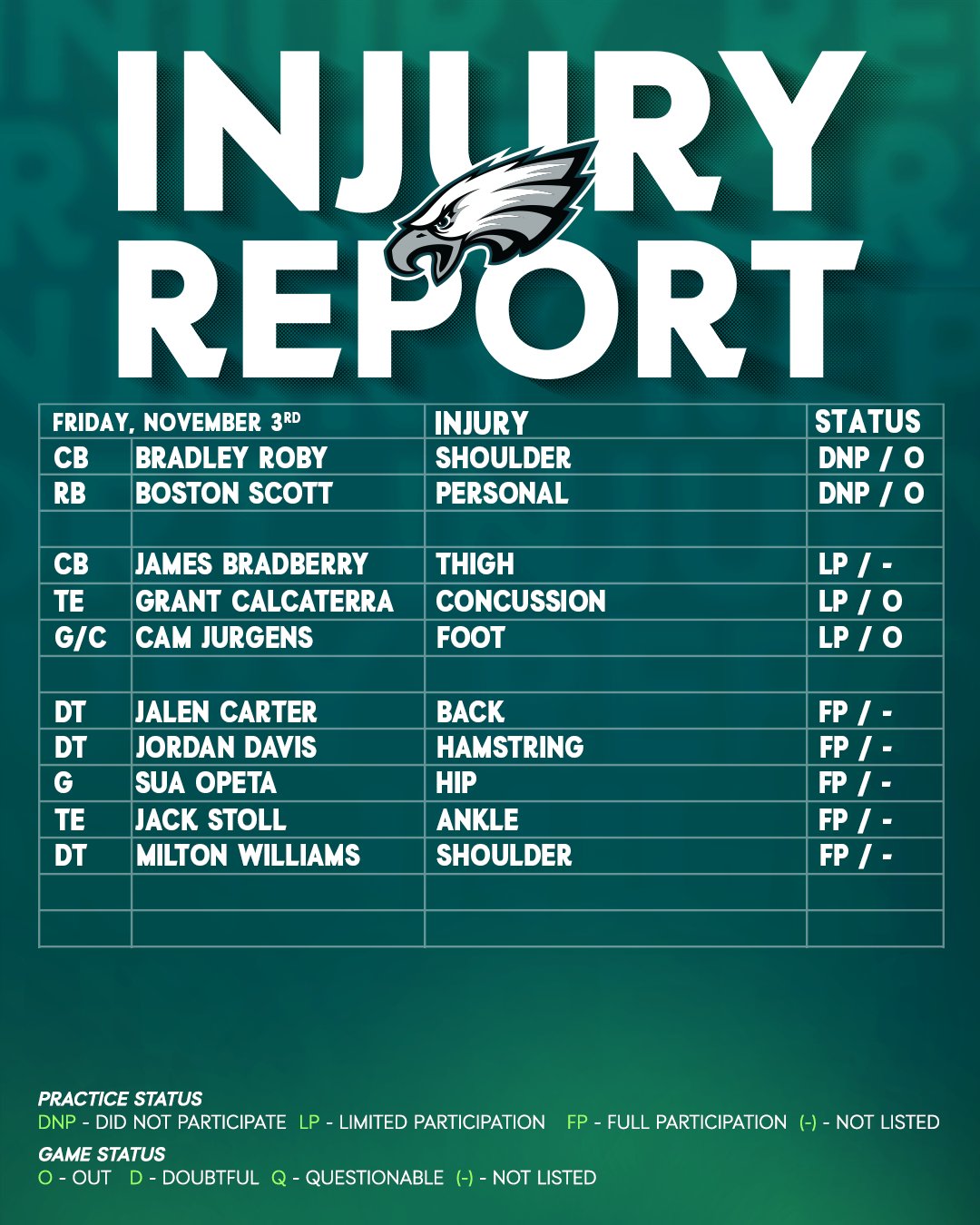 The Dallas Goedert Problem
There's one big concern not practicing this week. Dallas Goedert.
With the Bye week having passed, the Eagles had the opportunity to place Goedert on injured reserve. While he'd have to remain out for 4 games, we wouldn't see a potential return until the Week 15 Seahawks game.
If the injury (and surgery) weren't as severe. The Eagles could be expecting the Tight End to return by the 2nd Cowboys game given his 4-6 week timeline.
With Goedert out, expect little production from the Tight Ends in the coming weeks. Last season in Goedert's absence, Jack Stoll and Grant Calcaterra combined for 12 Receptions and 115 Yards.
While there is an extra TE on the roster in Albert Okwuegbunam. Expect higher involvement from Julio Jones or a re-established running game now that Cam Jurgens looks to be returning. Maybe we'll see Rashaad Penny activated as well.
The Eagles haven't beaten the Chiefs since 2009. Will Monday be the day that streak ends?
Go Birds!
Photo Credit: Ezra Shaw / Getty Images